Client: Human Futures Foundation
Agency: TW2
Creative Director: Alberto Baccari
Art Director: Alberto Baccari, Andrea Castelletti
Painting: Alberto Baccari

Graphic Designer: Andrea Castelletti
AMICUS For AIDS is the public outreach campaign of the Global Consortium for Immunotherapy, a collaborative program between Hadassah University Hospital and the Human Futures Foundation,
a US registered charity, also registered in Switzerland, France and the United Kingdom.

The logo and the corporate identity are based on Mr. Alberto Baccari's painting. The childish artwork represent a multitude of cells that are also a multitude of people that together fights against the virus.

AMICUS believes that it is in our mutual self-interest to become more altruistic, and altruism can be defined as active compassion.
Alberto Baccari's original painting: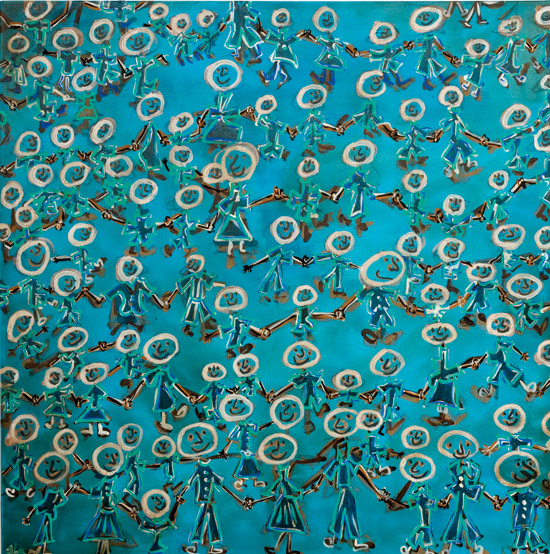 Business Card (front/back)