Italian American
Art Director, Brand Strategist, Graphic Designer, Writer, Product Designer, Filmmaker, Painter.
Alberto is a creative innovator who has driven award-winning communication strategies for many of the world's premier brands; E&J Gallo, Philip Morris, Paul Stuart, Prenatal (Int'l), Fubu, Fila (Worldwide), Bacardi, Swatch, Lavazza (France), Casual Corner (USA), Burger King, Prudential, IBM, Louis Rich, Clairol, Bain de Soleil, Johnnie Walker, Halston, Campari, Lucky Strike, Longines, Anne Klein, Gant, BMW, S. Pellegrino.
He has worked in Tokyo, London, Barcelona, Los Angeles, Turin, Milan and New York.
Alberto's credits include running TW2, a group of International strategic thinkers. He was Executive V.P. Creative Director for Armando Testa, freelance for Ogilvy & Mather, J. Walter Thompson, Ayer, D'Arcy Masius Benton & Bowles, and CME-KHBB. His work has been featured by and has won awards including; the Clio, a Lion at the Cannes Film Festival, The One Show, the NY Art Director's Club, D&AD (British AD's Club), Creativity, LaTriennale di Milano (industrial design), CA Ad Annual. A selection of his work is on permanent exhibit at the Louvre Museum in Paris.
Alberto has a degree in Psychology from the University of Padua in Italy, and another in Film from New York University. He lives with his wife Deane and sons Maximilian and Octavius in New York and Milan.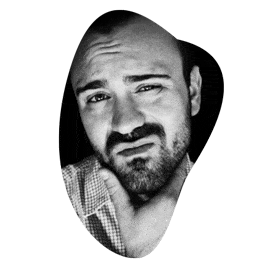 Italian
A multidisciplinary art director and designer living and working in Milan.
His work has been featured in numerous books, blogs and websites, and won design awards from Graphis Platinum and Graphis Gold among others. Some of his work has been exhibited in over 40 cities of the world, from South Korea to California, from La Triennale Design Museum in Milan to Les Arts décoratifs, Palais du Louvre in Paris. In 2010 he has been chosen by TNT Festival (powered by Italian Government) as one of the "Young Talent" of the year. He started work in the advertising world in 2007 when he won a contest organized by the Pepsi Company, and his artwork has been produced on 10 million bottles and cans. Since 2008 he collaborates as an Art Director for the advertising agency TW2 (Milan and New York). He has been jury member of Poster for Tomorrow (Paris) Walls Down (5th International Poster Exhibition) Universidad San Ignacio de Loyola (Peru) and ADCI (Art Directors Club of Italy).
When not doing advertising, he can be found playing with his dog Paloma or drinking blueberrie juice.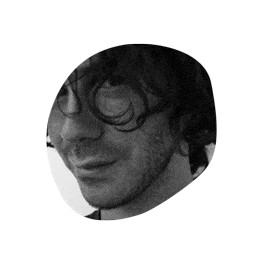 Italian
Project leader living between his hometown (somewhere in Puglia) and Milan.
He's the guy that get things done. His organizing skills, efficiency, professionality and charisma keeps clients happy and projects flowing. On budget and precise.